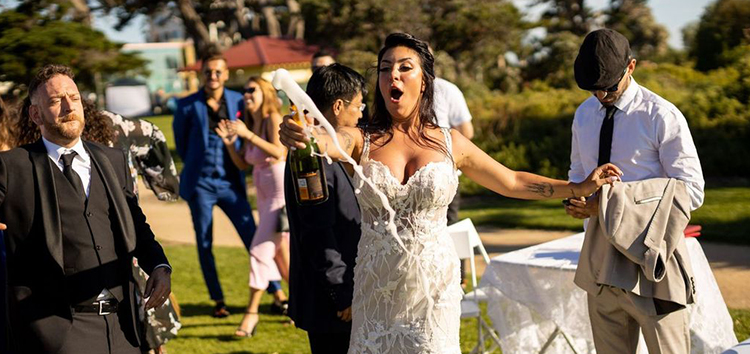 Beach Gardens Wedding
This outdoor wedding is formal and suitable for low (up to 50) to medium (up to 100) impact events. Upon receiving the signed NOIM, the Melbourne CBD City Marriage Celebrant will look for the nearby beach gardens belonging to Bayside City Council, City of Frankston, Mornington Peninsula, Point Nepean National Park, Bass Coast, and other city councils. The officiant will request the activity permit on behalf of the couple. Usually the booking must be made at least six weeks or even 90 days prior to the ceremony in some places.
At this contemporary wedding, the ceremony's focus is the couple's love story, face-to-face encouragement from the attending guests, and letters from far-flung guests. Now it's another popular trend in Beach Gardens Wedding with a lovely wedding arbour. The celebrant will check for public safety and amenities such as toilets for the right crowd and freedom of sands and specks of dirt from the beach while helping the couple for the right location for their special day. We can supply a nice wedding Arbour with a wedding rug runner for the romantic photos taken. Additionally, we can provide a signing table and two chairs and a high quality sound system to play love songs before and after the ceremony.